Keep Portsmouth Beautiful helps to connect community leaders for the annual Clean the Bay Day!
Among the masses were elected officials rolling up their sleeves alongside constituents, over one-thousand enlisted men and women at several military installations, teams fielded by our many and varied sponsors and partners, non-profits, for-profits, government and private sector, scout groups, churches groups and thousands of individuals and families for this year's Clean the Bay Day.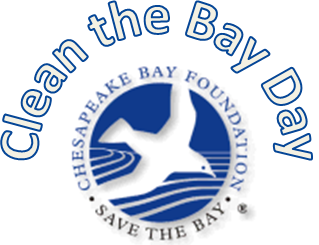 2015 Clean the Bay Day Preliminary Results:
Approximately 6,000 volunteers
removed roughly 125,000 pounds of harmful debris
from approximately 275 sites
along more than 530 miles of streams and shoreline…
all in just three hours.